Top 4 Reasons to Have a Digital Safe at Home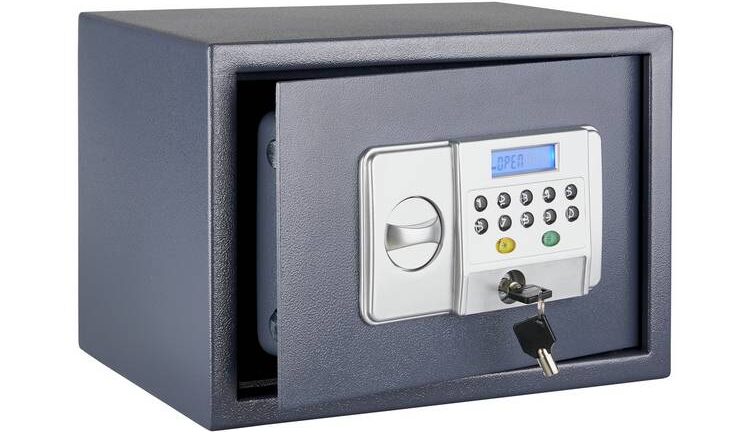 Using a safe at home is a sure way to avoid having your valuables easily accessible and possibly lost. While a regular analogue safe is a common choice, there are many advantages to switching to a digital safe at home.
The security industry is advancing very quickly nowadays and people are interested in home automation and smart devices. Digital safes have become a part of this debate of analogue vs. digital and it's winning the race. We'll discuss 4 top reasons why it's time to invest in a digital safe at home.
How Does a Digital Safe Work
If you're not sure of the difference between the lock for an analogue safe and a digital one, you've come to the right place. While an analogue lock can either be opened by a key or the classic dial which you turn to enter a combination, a digital safe lock features a keypad. All you have to do is enter the code on the keypad. More advanced types could have a biometric scan which you can open using your fingerprint.
Reasons to Have a Digital Safe at Home
Now that you know the main difference between both types, here's why you should consider a digital safe at home:
Ease of Use
The main advantage to using a digital safe is the fact that it is very easy to understand and use. It is very widely used in hotels for that reason. All you have to do is enter the code on a keypad and the door will open to the safe box on the spot which is pretty straightforward. Besides, if at any point you forgot your code (it happens to the best of us), most models have a reset mechanism to get a new code.
High Security
That's the whole point, right? A digital safe does provide a higher level of security than the regular one to keep all your valuables and important documents safe. Moreover, it is well built against theft. Someone trying to break into the safe can only guess a combination and after a few false attempts, the safe will block itself. Even better, some digital safes have a Dual Control option which means to open the safe you have to enter two different sets of combinations or codes.
Durability
Digital safes are more durable and can last for quite a long time. Their advanced technology means they are truly built to last and don't require any sort of complicated maintenance. They are battery operated and it's usually changed every few years. Furthermore, in case of forgetting the code, its reset mechanism makes it easy for the owner to open it which is not the case with traditional safes. You would require the help of a local locksmith to open an analogue safe without the code.
Control
Digital safes provide full control to its user. You have the option to use it the way you need and use the functionality most compatible to your purpose. Most digital safes have various codes you can either use at the same time or just use one and disable the rest. You can also use audits to track the usage of the safe and the times it was opened or when someone attempted to open it.
If you require any help with your digital safe urgently, an emergency locksmith near you in London will be able to help.
Do you live in Hammersmith? Find a locksmith Hammersmith hero near you to help out with your digital safe or any other issues with your doors.
It's better not to risk something as important as a safe and get it in the best possible condition. A digital safe ticks all the right boxes and will keep your belongings safe.